1. Log in to your Zimbra account
2. Navigate to "Preferences"

3. Navigate to "Accounts"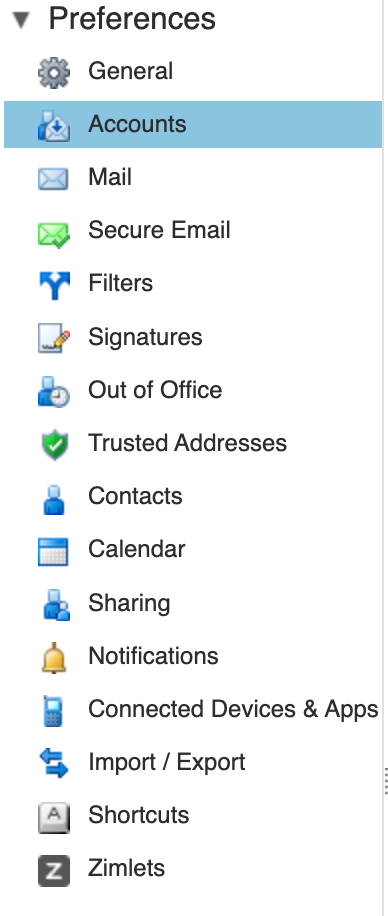 4. Navigate to "Set-up two step authentication"

5. Select "Begin Setup"
6. Put in your Zimbra password and then select "Next"

7. Select "Next"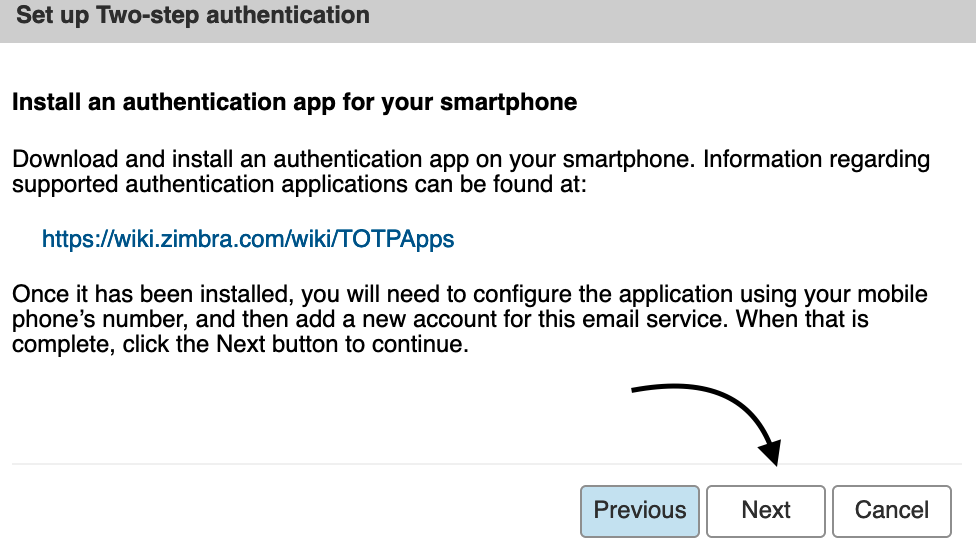 8. Write down the characters in the yellow box that it gives to you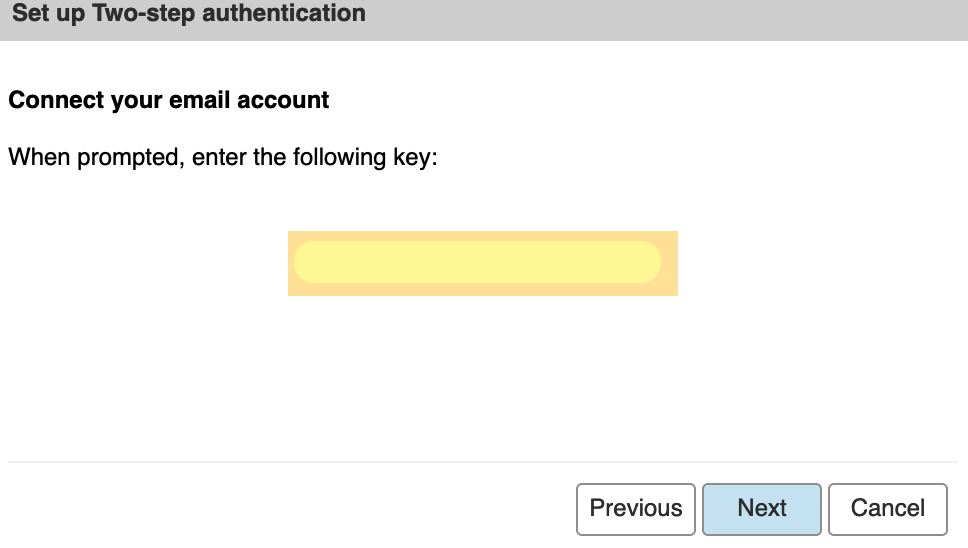 (I put a box over them in my screenshot for privacy, but they will be there for you)
9. Open your phone
10. Go to the app store
11. Download "Google Authenticator"
12. Open the app
13. Select "Get started"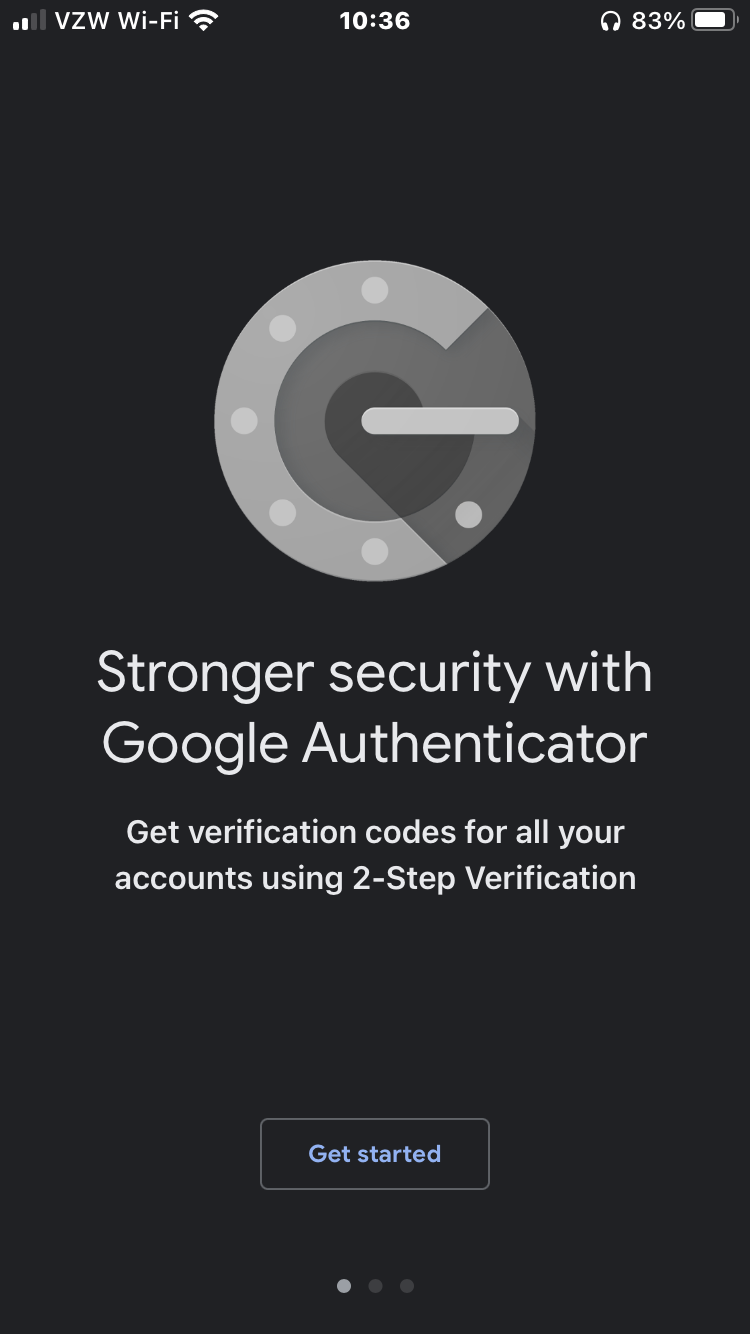 14. Select "Enter a Setup Key"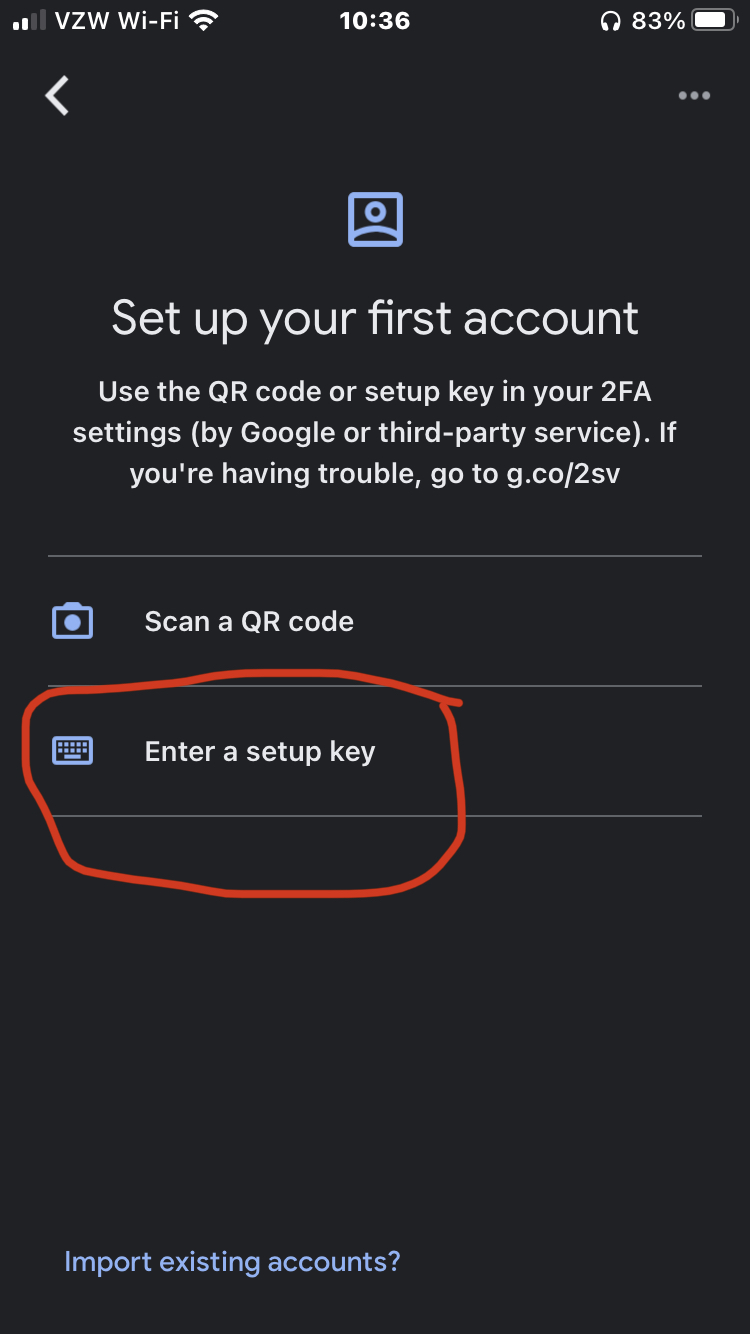 15. In the "account" field, type Zimbra, and under the Key field, type in the characters from the yellow box.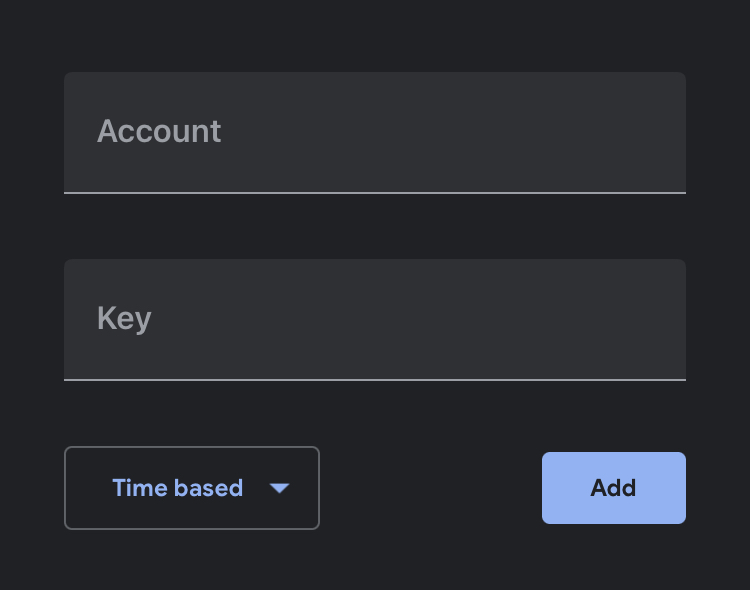 16. Go back to Zimbra
17. Select "Next"
18. Put in the six digit code given to you by the Authenticator app
     a. This code changes every thirty seconds, so be quick.
     b. If the code resets, just type in the new code given to you by the app.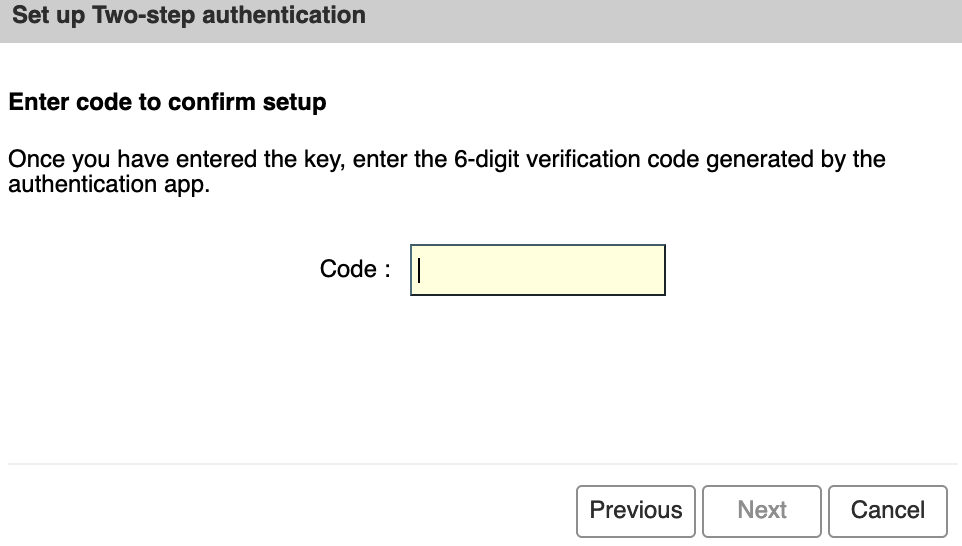 19. Select "Finish"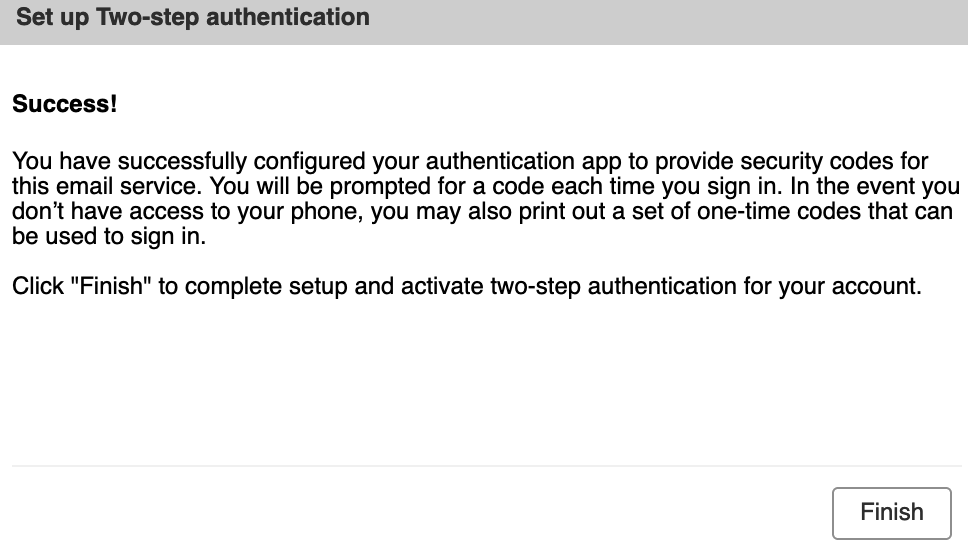 20. 2fa should now be set up